Connor without law, Creative Director – "Year Without Santa Claus"
It was a staple of my family who grew up over the holiday season, and the claymation style is both cute and timeless.
Ethan Hurwitz, Associate Sports Editor – "Christmas in Harlem" by Ye
It goes unnoticed as one of Ye's songs, but it's one of his most significant. The rapper talks about being with his loved ones for the holidays and how much he appreciates them. He talks about the materialistic memories that a family can create, but also about those that are not tangible: parties, parades, love and affection. Teyana Taylor's crochet also gives her a very wintery vibe, which makes her the perfect Christmas song.
Aidan Sheedy, Editor-in-chief – "The Goldbergs: A Christmas Story"
Although the title of the Season 3 episode of "The Goldbergs" mentions a beloved Christmas movie, the entire storyline revolves around Goldberg's family Hanukkah celebrations. It is very rare to see content on channels like ABC that represent Jewish traditions during Hanukkah. In short, Beverly, the mother, competes with a neighboring family to create a "Super Hanukkah" for her children. The problem is, she ends up turning the tradition into a celebration of Christmas. The best lines of the episode come from Pops, the grandfather, who explains to the family that Hanukkah is best celebrated to honor the Jewish customs and family that came before it. The episode makes me laugh every time, and I love seeing movie and TV characters celebrating Hanukkah rather than Christmas.
Riley millette, Sports editor – "Elfe"
Will Ferrell is the tallest. His timing and comedic instinct are perfect, and it shows here. It has the Christmas spirit to please the youngest and the golden comedy to make me laugh. They cut down a tree in Central Park! It's absurd!
Katie Langley, Associate Editor – "Happiest Season"
"Happiest Season" is a charming queer romantic comedy starring Kristen Stewart, Mackenzie Davis and Aubrey Plaza. It's cute, festive, and funny with a great message about family and togetherness. Dan Levy provides great comedic relief when it comes to serious things about going out and meeting family expectations. From a Hallmark Christmas movie lover, "Happiest Season" has all the great parts of cheesy romances with the added bonus of a great cast and an on-screen gay relationship. Although the movie was only released last year, I can see it become one of my vacation staple for years to come.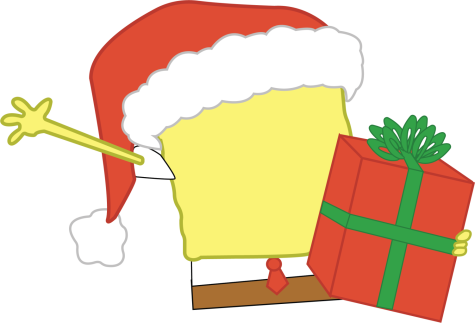 Neha Seenarine, Associate Editor for Arts & Living – The Christmas Episode "Spongebob Squarepants"
When I was younger, I eagerly awaited Nickelodeon to present its special offers for the holidays. The one that stood out to me the most was the 2000 "Spongebob Squarepants" special. While I couldn't tell you what the episode is called, I appreciated that Squidward went the extra mile to make SpongeBob SquarePants have the best Christmas ever. Squidward was literally on the verge of homelessness by the end of the special.
Ashley pelletier, Arts & Life publisher – "Le Père Noël"
"Santa Claus" was just one of those movies that I always loved growing up. The title is an excellent pun. Scott Calvin's relationship with his son Charlie is absolutely precious. I love Scott's progression from apathetic businessman to loving father for Charlie and the Elves. Not to mention that the movie is just as fun now as it was when I was little. I love the whole "Santa Clause" series but the original is still the best.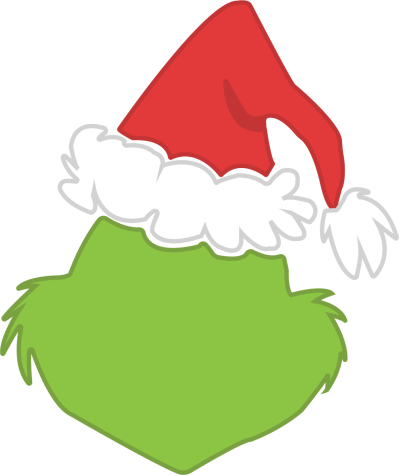 Toyloy (TJ) Brown III, editor – "Dr. How the Grinch Stole Christmas from Seuss"
The original Grinch animated short is a Christmas classic that I have watched over 20 times. The character of the grumpy green resonated with me even though I have always enjoyed the holidays, unlike him. The arc of redemption, along with the heartwarming feeling of the ending, makes it an easy choice.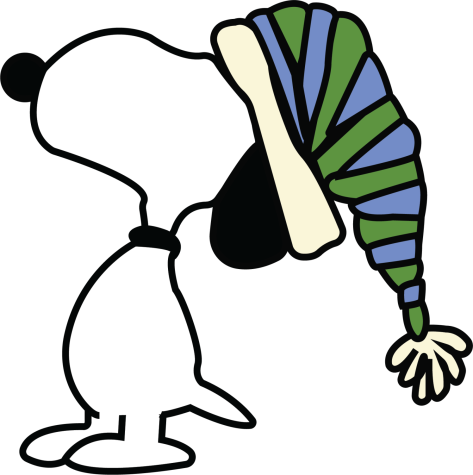 Michel sicoli, Editor-in-Chief – "A Charlie Brown Christmas"
The 1965 classic was a mainstay of the Sicoli family growing up. Between the charming cartoon and the endearing characters, it has everything you want in a Christmas movie. It carries a wonderful message symbolized by Charlie Brown choosing the smallest and weakest tree of the group to star for his friends. Even though the tree could barely hold a single ornament, with a little love and care it became the shining star that Charlie Brown always knew he was.
Brendan Samson, Podcast Producer – "Home Alone"
Give me a movie with Joe Pesci that's family friendly, and you've sold me already. I watch it every year without fail, sometimes twice. The one-liners are amazing and the plot is gripping. Would I choose another movie to watch at Christmas? Madam, I don't think so.
David Matos, Associate Editor for Arts and Life – "Home Alone 2: Lost in New York"
It's rare for a follow-up movie to be as good as its predecessor, but Home Alone 2 has challenged the status quo. The film exudes nostalgia and the Christmas vibe in New York is strong. Plus, watching Catherine O'Hara scream "Kevin" never gets old.
Peyton mckenzie, deputy editor-in-chief – "Elfe"
Honestly, I don't like a lot of other vacation stuff. "Elf" seems to be the one thing that's constantly a part of my vacation season. Every year I watch this movie; not on purpose, it happens. Will Ferrell has a lot of fun moments in it and it's honestly just a classic movie. Film is also a medium that I can bear to consume, unlike a certain song by Mariah Carey.
Nicole McIsaac, Editor-in-chief – "Christmas Holidays"
Every year since I was little, my family and I have always started the holidays by watching "Christmas Vacation" together. It has become a tradition for all of us to do together, especially while we are decorating the house. Anything that can go wrong goes wrong, which makes this movie absolutely hilarious. Just make sure your Christmas tree doesn't look like the one in the movie.
Michael larocca, Associate Opinion Writer – "Christmas Holidays"
It's my favorite because I believe it's the only Christmas movie that captures the true essence of the holidays. Nothing ever goes perfectly over the holidays, and no movie describes it better than "Christmas Vacation".
Emilie Flame, Editor-in-chief – "Feliz Navidad"
It's my mom's favorite Christmas song because she's Puerto Rican, and I have so many memories of her blowing it up in my kitchen while she baked cookies or her famous chocolate cake. I always thought it was a fun song to represent my family's legacy during a very Americanized vacation time.
Daniel Passapera, editor-in-chief of photography – "Dominique the donkey"
It's a fun, classic holiday song – ever since I was little I've found it great, and years later, I still find myself making it scream in my house for the holidays. What's not to love about a Christmas donkey?