AN BORD Pleanála has delayed a decision on a controversial planning application to expand the tailings disposal area at the Aughinish Alumina site in Askeaton.
Last December, the owners of Aughinish, Rusal, applied for permission to raise the maximum height of its Bauxite Tailings Disposal Area (BRDA), also known as the "red mud" pond, at 44 meters.
Rusal also sought to raise the level of salt cake, a hazardous material, to a new maximum of 35 meters. These areas, which are side by side, store the two main by-products of bauxite processing.
The company also wants to expand its borrow pit to facilitate rock blasting on site to provide material for the BRDA expansion through 2039.
Rusal's candidacy was expected last Wednesday. However, An Bord Pleanála recently told them that it was still with the town planning inspector and that Council intended to deal with the application before 16 September.
Sign up for the weekly Limerick Post newsletter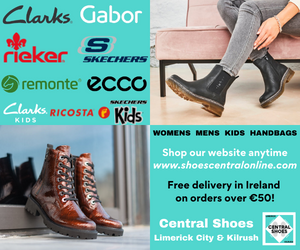 Rusal, who employs 482 workers and 385 contractors at the Aughinish plant, is linked to Russian oligarch Oleg Deripaska who is on the EU sanctions list. This had raised the prospect that Rusal and its Aughinish plant could be included in the sanctions directed against Deripaska.
However, the Enterprise Department said neither Aughinish nor Rusal fall within the scope of EU sanctions.