Full disclosure: I'm a huge nut lover. I keep a huge mason jar full of these in my freezer at all times (which keeps them fresh longer than in the pantry.) A handful of satisfying, nutrient-dense nuts is my essential snack a weekday afternoon. So when California Walnuts offered to partner with some recipes this summer, I was excited to walk into the kitchen and get creative with my favorite nut. We start today with an easy olive oil cake recipe, with tons of ground nuts, honey, and citrus. This is a simple and special snack cake for an afternoon treat or a sweet morning ritual with a cup of coffee. Read on to see how this walnut and honey olive oil cake comes together, and grab the recipe card at the bottom of this article.
So what is a snack cake?
I've been really into the concept of "snack cakes" ever since I received Yossi Arefi's cookbook titled (unsurprisingly) Snack Cakes: Simple treats for anytime cravings. According to Arefi, snack cakes are single-layer cakes that are made with little effort and the ingredients are likely to be in your cupboard. Typically, they're simply adorned with frosting or a dollop of whipped cream or, in the case of this easy olive oil cake recipe, a few candied oranges. These are comfort food at their best, to enjoy in a quiet moment with yourself or to pull out of the oven when friends come over.
Can you use peanuts instead of flour?
As a general rule, when baking, you can substitute up to half of the flour a recipe calls for with finely ground walnuts without a problem. (You box under even more, but to make sure the cake holds together, you'll need to make a few other changes to the recipe.)
Years ago I took classes at the Culinary Institute of America, and one of the instructors taught us how to make the most delicious cake using 100% ground nuts instead of flour. I've made this recipe for years, and I especially like to suggest it to gluten-intolerant friends, because it's naturally gluten-free.
In this easy olive oil cake recipe, I wanted to achieve the light and fluffy texture that flour provides while using ground walnuts to enhance the flavor and make the cake more nutrient dense, so I used half flour and half walnuts, and the results were perfect.
What makes walnuts the ALA omega-3 nut?
Let's move on to our star ingredient: the nuts that imbue every bite of this cake with delicious nutty flavor. Fun fact: 99% of all nuts grown in the country come from California! And they're the only treenuts with an excellent source of plant-based ALA omega-3 fatty acid (2.5g per 1oz), which is great for your heart and overall well-being. You can find out more about the nutritional benefits of nuts along with the scientific research that has been conducted around the benefits of nuts for heart health.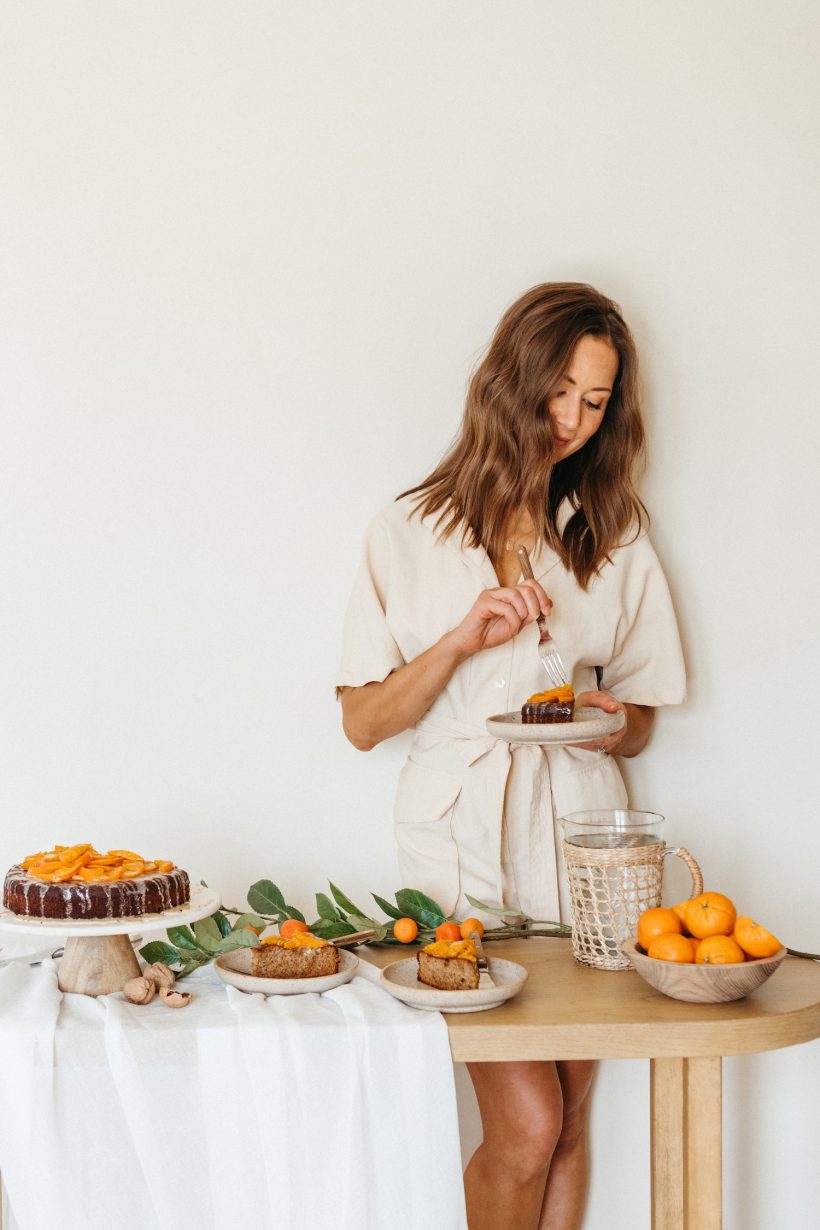 How are nuts roasted?
I love California walnuts in their natural raw state, but especially for baked goods, toasting them brings out such a delicious nuttiness and crunch. This is how I toast nuts:
Preheat oven to 350.
Spread your nuts on a baking sheet.
Bake for about 7 minutes, until the nuts are just beginning to brown. If you can smell toasting coming from the oven, take them out immediately before they burn.
Immediately transfer to a plate to stop the cooking.
What's the best way to store nuts?
Nuts should be stored in the fridge or freezer for optimal freshness. I love grilling them and storing them in a mason jar in my freezer – when I need a snack, a small handful is enough to replenish and satisfy me. And it's no surprise they're so filling: did you know that an ounce of walnuts contains 4 grams of protein, 2 grams of fiber, and 45 mg of magnesium? We have spoken several times on the site about the importance protein, fiber and good fats serve to stabilize blood sugar and keep you full longer, so it's no surprise that nuts are my super snack.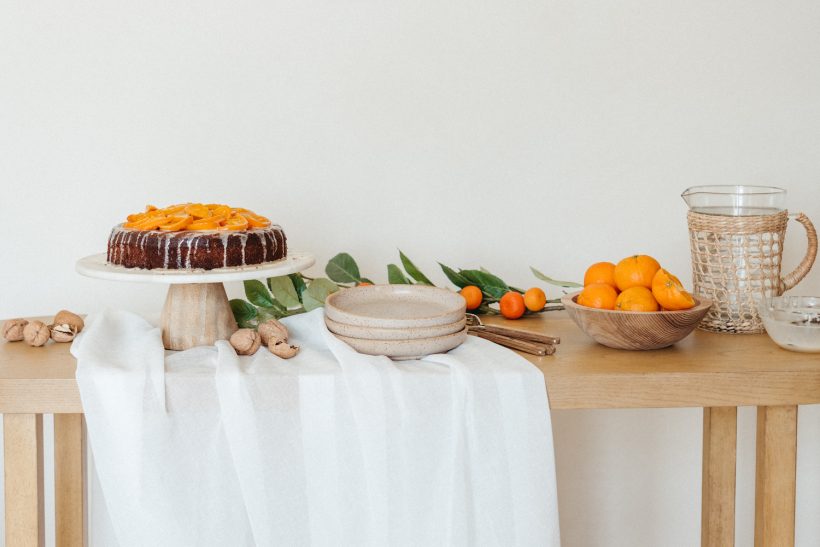 Scroll down for the Easy Olive Oil Cake Recipe with Nuts and Citrus, and don't forget to tag us on Instagram if you try.
Disclaimer!
Verve Times is an automatic aggregator of all the media in the world. In each content, the hyperlink to the main source is specified. All trademarks belong to their rightful owners, all materials to their authors. If you are the content owner and do not want us to publish your materials, please contact us by email –
[email protected]
. Content will be deleted within 24 hours.